Flags will be at half staff on March 15, 2011 sunup to sundown by order of the Governor per SC
Code of Law Section 10-1-161 (G) in accordance with the Presidential Proclamation as a mark of respect for the memory of Army Corporal Frank. W. Buckles, the last surviving American veteran of World War I, and in remembrance of the generation of American veterans of World War I.
Never forget those who fought for our life, liberty and pursuit of happiness.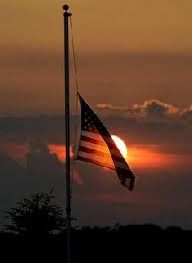 Need real estate assistance? Give us a call! Be sure to let us know you saw my blog :)
Kara Casamassina, The Carolina Real Estate Company, 333 Park Avenue SW, Aiken, SC 29801. 803-48-8660. or on the web: www.CarolinaHorseProperties.com
Kara Casamassina, Broker In Charge
International Property Management Group, LLC
Downtown Aiken SC.
Thanks for stopping by - come back again! 
Give me a call if I can be of any assistance with your Aiken area property search.
---------------------
I wasn't born here but Aiken feels like home. Come see for yourself!  
What are you waiting for?!!
Give us a call when you're ready to call Aiken home, too!
International Property Management Group, LLC
Aiken SC. 29801.
803.648.8831